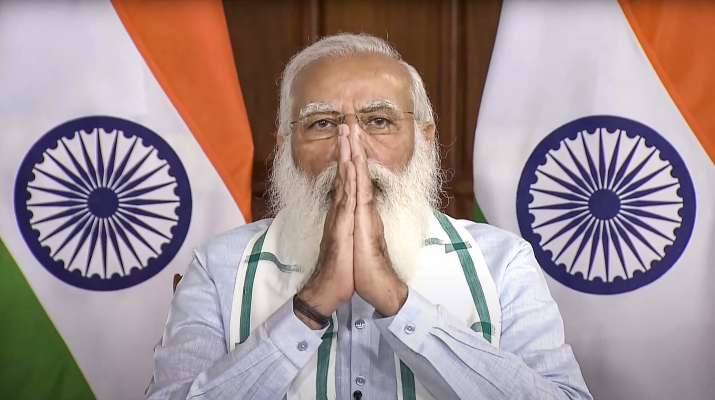 Prime Minister Narendra Modi is currently addressing the nation. He has made similar addresses a number of times since the outbreak of the COVID-19 pandemic last year, offering suggestions to people and outlining measures his government has been taking to deal with the situation. The prime minister has often made new announcement in his address.
This time around, Prime Minister Narendra Modi is expected to talk about the COVID-19 situation in the country as many states have announced relaxations today onward. He may also address the issue of shortage of vaccines, as alleged by certain states. As Delhi, Maharashtra, Uttar Pradesh and Tamil Nadu started the unlocking process from Monday with cautious steps, it is expected that the PM Modi will warn the people to take the pandemic seriously despite the easing of curbs and follow safety measures taking congnisance of the prediction of the third wave of the coronavirus.
LIVE UPDATES:
5:02 pm: The modern world has never seen such a pandemic, says PM Modi
5:00 pm: PM Modi begins his address
3:42 pm: Several parts of India have begun the process of cautiously resuming activities stopped two months ago when the coronavirus cases began its deadly surge in the second wave. The unlocking comes as Covid cases have seen a steady fall in recent weeks.
3:30 pm: Prime Minister will address the nation at 5 pm today
ALSO READ | Delhi: All above 45 years to get Covid vaccination jab at polling booths
ALSO READ | India logs 1,00,636 new COVID cases, over 1.74 lakh recoveries in past 24 hours