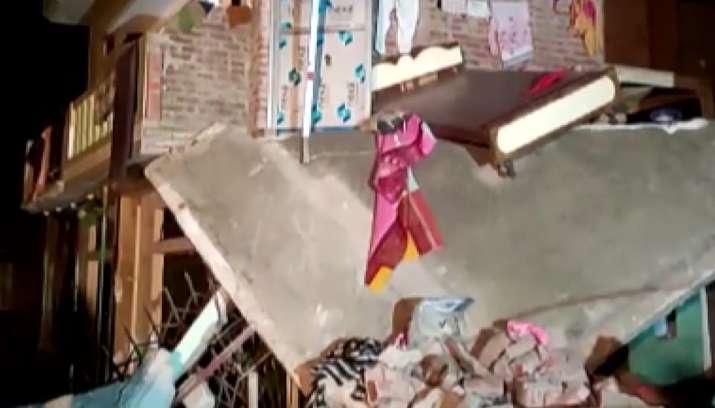 At least eight people lost their lives and six others suffered injuries after the roof of a two-storey building collapsed due to a cylinder blast in the Gonda district of Uttar Pradesh, news agency ANI reported. The deceased include three children.
The incident took place in Tikri village in the Wazirganj area on Tuesday night. Villagers launched a rescue and relief operation soon after they learned about the tragedy. The injured persons are currently undergoing treatment at the Public Health Centre in Nawabganj.
"An information was received at UP 112 about a cylinder blast from Wazirganj police station area," Gonda SP Santosh Kumar Mishra said. The SP added that the blast led to collapse of roof and the entire house came down.
The deceased were identified as Nisar (35), Rubina (32), Shamshad (28), Meraz (11), Sarunisha (35), Noori (12), Shoeb (2), and one unidentified.
Meanwhile, Chief Minister Yogi Adityanath has directed all the officials to conduct relief operation and give all possible help to the families of the injured and the deceased. A forensic team has also collected samples from the site.