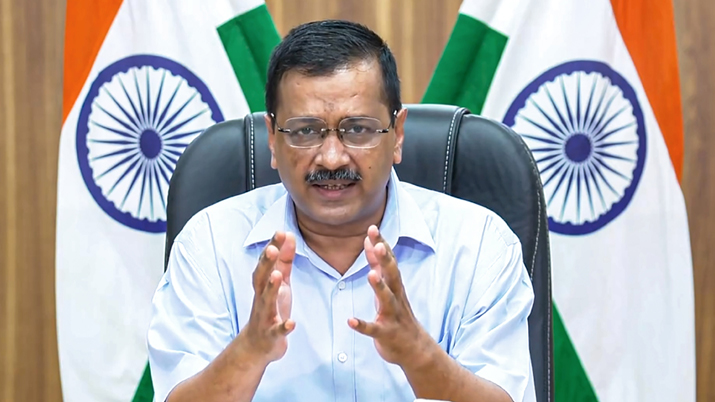 The Delhi government has launched a vaccination campaign — 'Jahan Vote, Wahan Vaccination', to inoculate people of the national capital against Covid-19. Addressing the media, Chief Minister Arvind Kejriwal informed that jabs will be provided to people above 45 years at the same place where they had exercised their franchise during the election. He said that booth-level officers will visit homes and give vaccination slots to those above 45 years.
"We are starting a 'Jahan Vote, Wahan Vaccination' campaign from today. Under this campaign, we will tell people to visit their designated polling stations to get vaccinated," he said. "People above 45 years of age will now be given anti-Covid vaccines at polling booths," Kejriwal said.
The Chief Minister added that door-to-door vaccination will be done soon, adding that in the four weeks, "all above 45 years of age to be vaccinated".
The city government has set a target to vaccinate the entire population a against coronavirus in three months.